FRIARAGE Governors
Cllr Janet Jefferson, Chair of Governors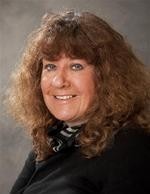 Message from the Chair:
'As the Governing Body, we ensure that the school is operated within the terms of the Education Act as laid down by the HM Government. We also ensure that the school follows the guidance of the County Education Authority in respect of the National Curriculum.

'We make sure the school operates efficiently in terms of budget and finance, we follow guidance regarding the security of the school buildings and grounds, the health and safety of pupils whilst at school, the staffing of the school and we liaise on behalf of our pupils with their respective senior schools so they have successful progression as they continue with their education.

'We meet up to eight times per year, with two meetings specifically focused on Finance.
THE GOVERNING BODY
All Governors are responsible for Finance, Pupil Premium and Accountability within their 'Link Governor' roles, together with all functions of the Governing Body.
LOCAL AUTHORITY GOVERNOR
Cllr.Janet Jefferson: Chair of Governing Body

Link Governor: Safeguarding including e-safety, Health and Safety including Educational Visits, Property and Security
Committee: Pupil Discipline
Appointing Body: GB/Board
Term: 01/09/2017 – 31/08/2021
Attendance Record: September 17 to July 2018 – (6/6)
Register of Interests:
Scarborough Borough Councillor
North Yorkshire County Councillor
Chair of NYCC Young People Overview & Scrutiny Committee
Independent Chair of Scarborough & Ryedale CSSG
Member of NYCC Looked After Children's Group & Safeguarding Link
CO-OPTED GOVERNORS:
Rhona Liley: Vice Chair of Governing Body
Link Governor: Attendance
Committee: Complaints, Staff Discipline & Pupil Discipline
Appointing Board: GB/Board
Attendance Record: September 17 to July 2018 – 5/6
Term: 23/06/2015 -22/06/2019
Register of Interests:
Cayton Parish Councillor
Rev. Geoff Bowell
Link Governor: Behaviour, Spiritual, Moral, Social, Cultural and British Values (SMSC)
Committee: Staff Discipline & Pupil Discipline
Appointing Body: GB/Board
Attendance Record: September 2017 to July 2018 (4/6)
Term: 23/06/2015 – 22/06/2019
Register of Interests:
Scarborough Christian Fellowship
Seamer School 2002-2006
Debbie Seymour
Link Governor: Broader Curriculum including extended schools
Committee: Complaints Committee
Appointing Board: GB/Board
Attendance Record: September 2017 to July 2018 (5/6)
Term: 22/05/2017 – 21/05/2021
Register of Interests:
Freelance employment by Create
Stan Jackson
Link Governor: Teaching and Learning with a focus on new initiatives
Chair of School Improvement Group (SIG)
Committee: Staff Discipline
Appointing Body: GB/Board
Attendance Record: September 2017 to July 2018 – (6/6)
Term 18/09/2017 – 17/09/2021
Register of Interests:
Retired Headteacher – Northstead Primary School
Amanda Cooper-Haywood
Committee : Complaints
Link Governor: SEND/LAC/other vulnerable groups
Appointing Body: GB/Board
Attendance Record: September 2017 to July 2018 (6/6)
Term: 19/03/18 – 18/3/22
Register of Interests:
Steven Haywood Window Cleaning
Nature of Interest: Husband
Member of the Prevention Service Advisory Board
PARENT GOVERNORS
Mel Bonney-Kane
Link Governor – Parental/Community
Appointing Board – Elected
Attendance Record – November 2017 to July 2018 ( 5/5)
Term 23/11/17 – 22/11/21
Register of Interests:
Member of 'Opportunity Areas Board'
In her capacity as Chief Executive of CaVCA (Coast and Vale Voluntary Action)
Member of 'Scarborough Museums Trust'
Member of 'Woodend Creative Industries Centre'
Vacancy for one Parent Governor
HEAD TEACHER
Ruth Blamires & Cheryl Cappleman- (Co-Head Teachers)
Appointing Body: By virtue of office as head teachers
Attendance Record: September 2017 to July 2018 (6/6)
Register of Interests:
NIL
STAFF GOVERNOR
Kate Woodward-Hay - Assistant Head Teacher
Appointing Body: Elected by School Staff
Attendance Record: September 2017 to July 2018 (6/6)
Term: 07/03/2017 – 06/03/2021
Register of Interests:
NIL
ASSOCIATE GOVERNOR
Adrian Vipond (Senior attendance and welfare officer)

Appointing Board: GB/Board
Attendance Record – September 2017 to July 2018 (6/6)
Term 21/04/16 – 20/04/2020
Register of Interests:
NIL
CLERK TO THE GOVERNING BODY
Dominika Jureczko September 2017 to July 2018 (6/6)