Team 9 Blog
week commencing 13th november
This week we have been extremely busy in team 9. On Monday we turned the classroom into a cold winters day and thought about what we could see, smell, taste, hear and feel. We then used these super describing words to write some winter poetry.
We also had a very exciting science lesson. We built houses out of biscuits, wafers, marshmallows, icing and chocolate spread. We talked about which items were the best for each job.The children thought that wafers were good for their walls because they were really light. (and then we got to eat them!) Here are some photographs of us building our houses...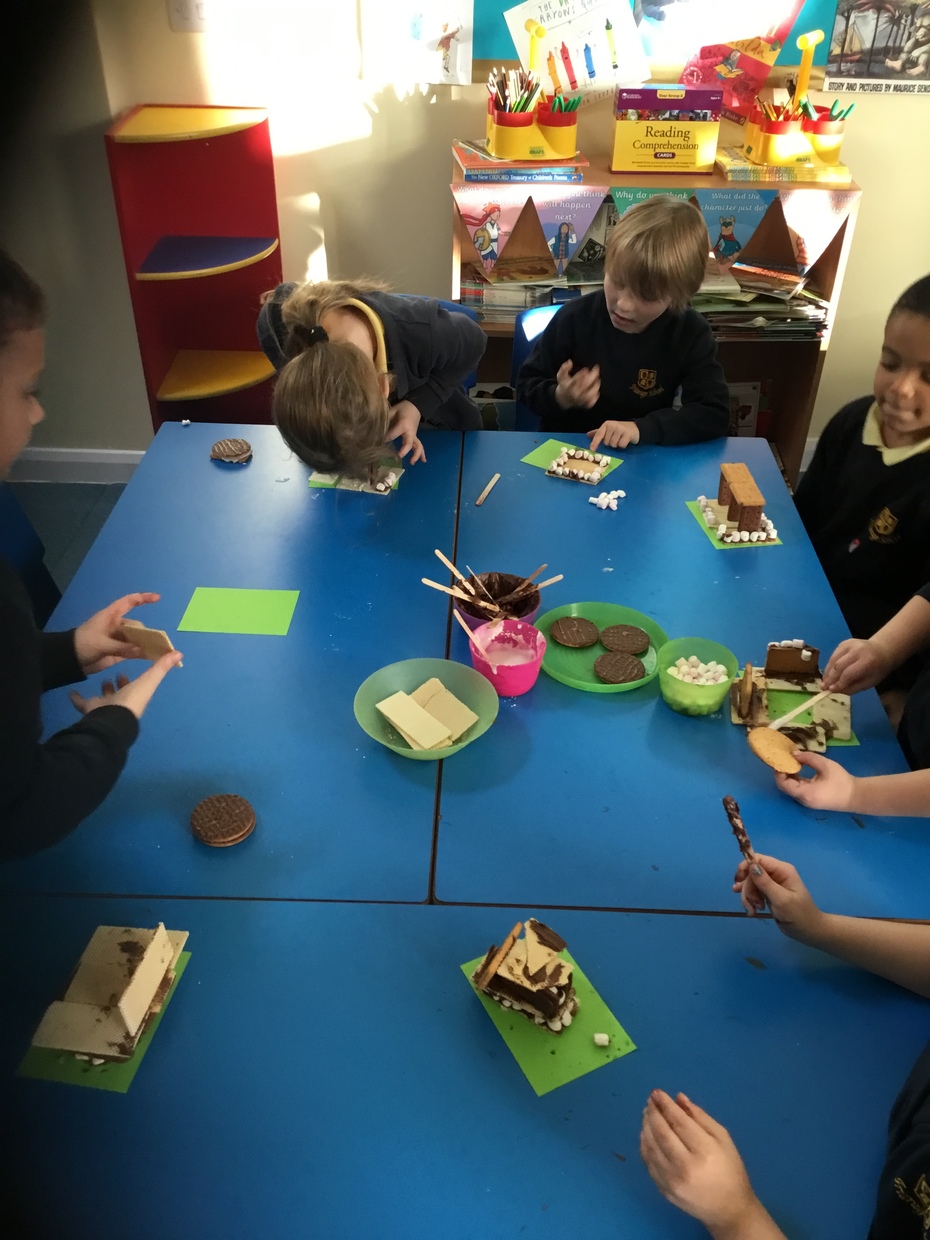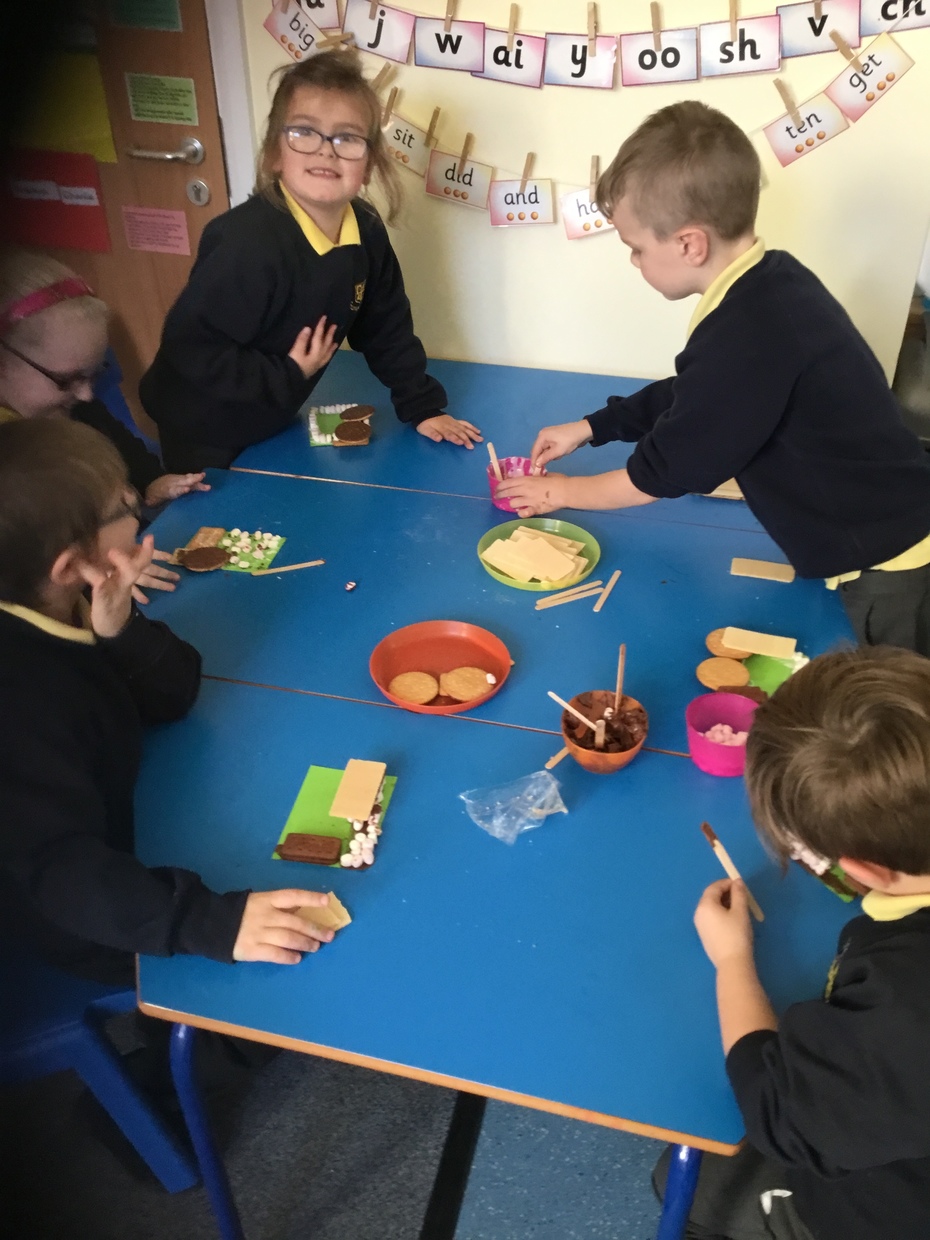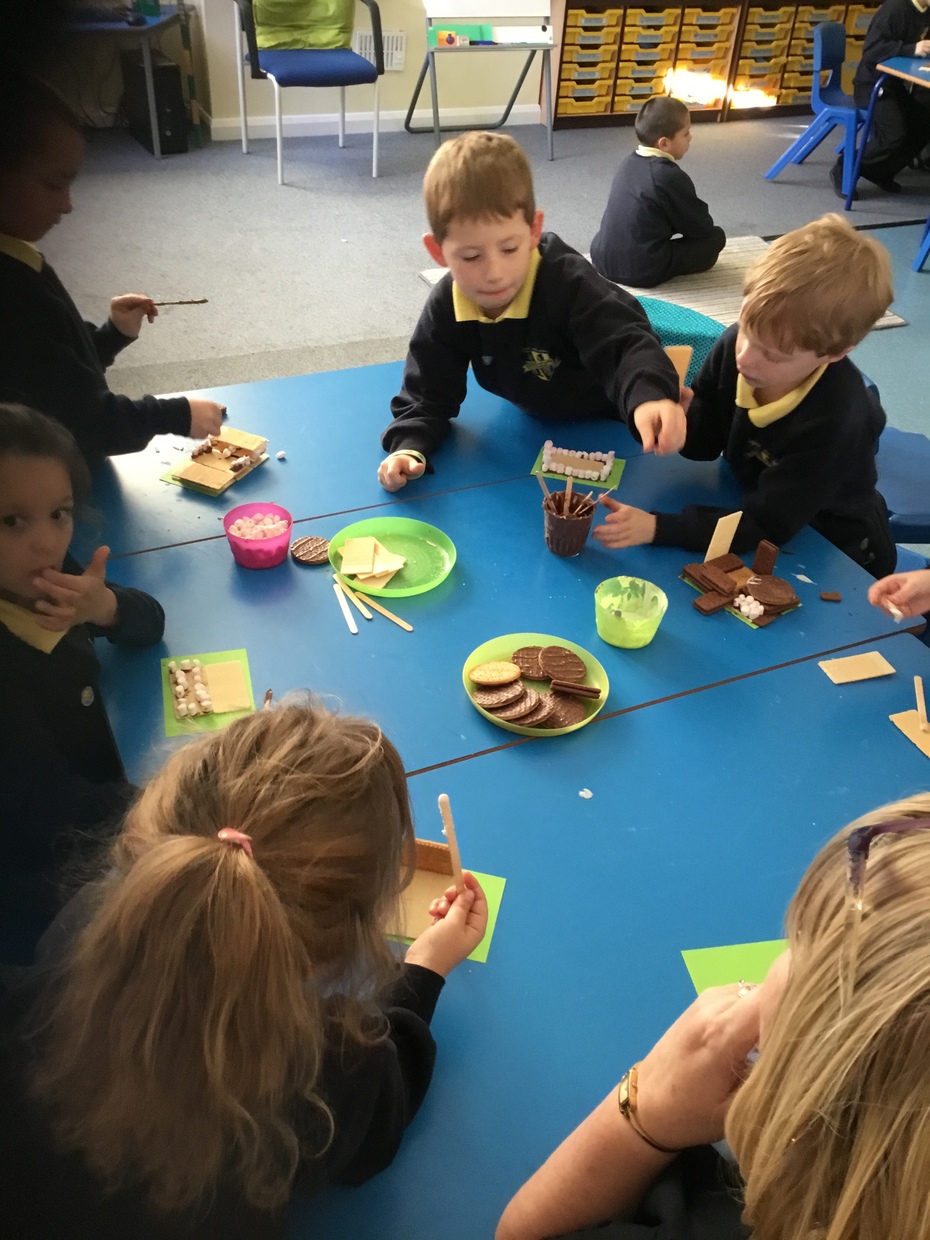 week commencing 9th october
This week Team 9 have been learning all about newspapers. We have had a go at learning our own newspaper article. We have also been on an exciting materials hunt around school.
We are looking forward to our harvest celebrations and hope to see lots of our grown ups there.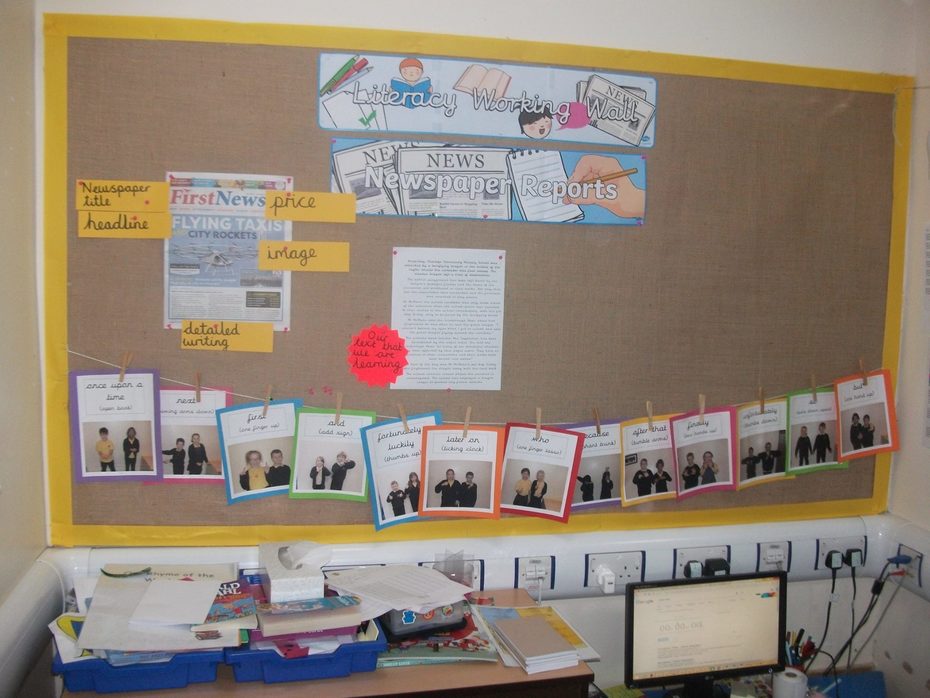 week commencing 25th september
This week in Team 9 we have made up our own versions of Jack & the Beanstalk. In maths we have had a go at adding numbers together. Our science lesson was really exciting this week we were designing our own boats.