Team 2 Blog
week cOMMENCING 16TH october
This week we have been writing persuasive letters to Mrs Cappleman & Mrs Blamires to convince them to allow us to raise funds to support the charity toilet twinning (to raise awareness of toilet hygiene in less developed countries. We have continued our CAMS projects and our learning regarding long division. Below is an example of the long division work we have been doing.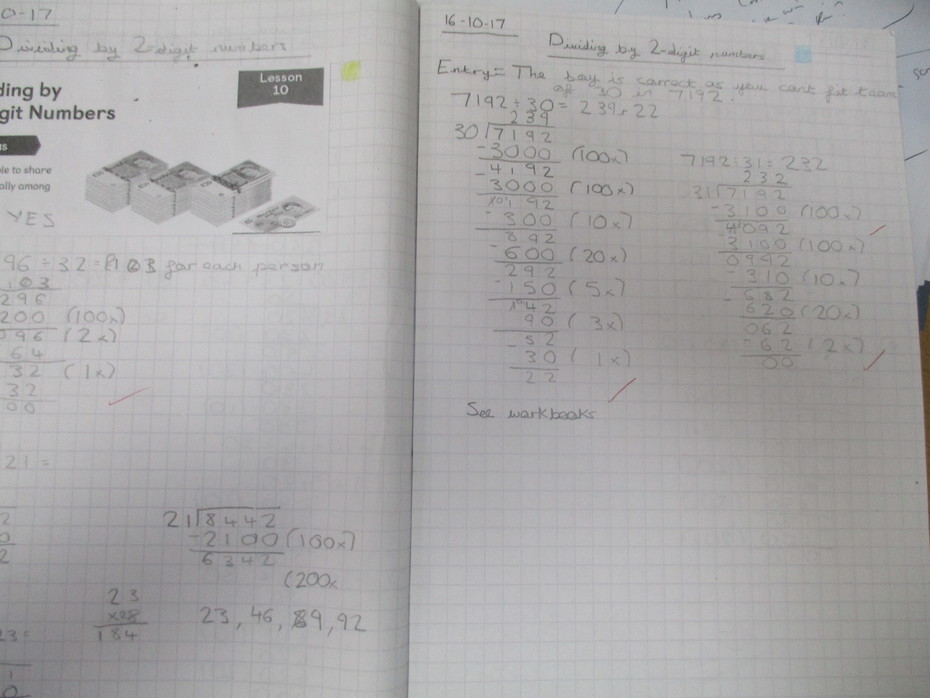 week cOMMENCING 9TH october
In team 2 we were very excited to show what we have been doing in class during our Sharing Assembly.
Next week we will be continuing our DT topic making our automatoms.
week cOMMENCING 25TH SEPTEMBER
In Team 2 this week we have been looking at different methods of long multiplication calculations. During literacy we have been writing newspapers about Harry Potter's Sirius Black's escape Azkaban.
In addition to this we have been looking at Starry Starry Night by Van Gogh to use for our Harry Potter themed pictures.
Please see below some examples of our Harry Potter themed pictures: